2 min ago
Stocks surge thanks to big bank rally
From CNN Business' Paul R. La Monica
1 hr 32 min ago
All 30 Dow stocks higher as market stages rebound
From CNN Business' Paul R. La Monica
"30 for 30" isn't just the name of a popular sports documentary series on ESPN. It also describes the state of the Dow Jones Industrial Average on Wednesday: every somg;e stock in the Dow 30 is higher Wednesday.
Stocks surged, even as oil prices continue to climb in the wake of Russia's invasion of Ukraine, after reassuring comments from Federal Reserve chair Jerome Powell about the likelihood that interest rate hikes will be small and gradual. Solid earnings from Dow component Salesforce (CRM) and other companies helped, too.
Caterpillar (CAT), chemical giant Dow (DOW) and Intel (INTC) were among the blue chip average's leaders.
Intel, whose CEO Pat Gelsinger attended Tuesday's State of the Union address to hear President Biden talk about the chip company's plans to build a new plant in Ohio, helped lead a big rally in other semiconductor stocks, too.
The Dow was up about 700 points, or 2.1% in late afternoon trading, more than making up for Tuesday's loss of almost 600 points. The Nasdaq and S&P 500 were in rally mode too, gaining 1.8% and 2.1% respectively. Only 31 stocks in the S&P 500 were in red and all eleven sectors in the index were higher for the day.
4 hr 39 min ago
Stocks surge as Powell assures markets that big rate hikes are unlikely
Fron CNN Business' Paul R, La Monica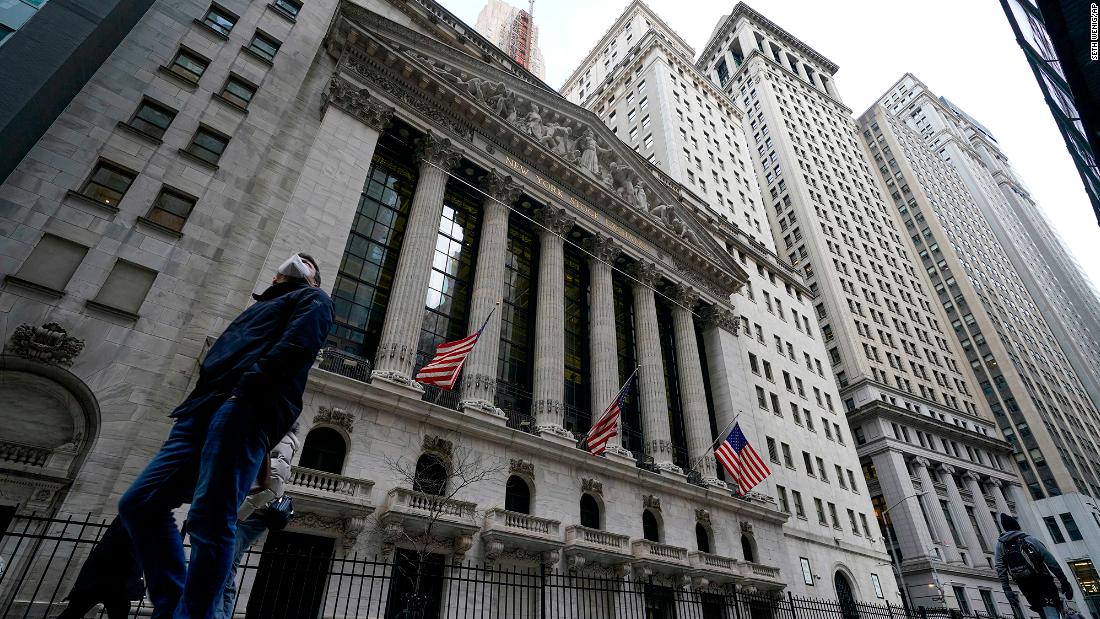 Investors took a break from worrying about Russia and Ukraine and applauded comments from Jerome Powell.
Stocks rose sharply Wednesday after the Federal Reserve chair told the House Financial Services Committee that the Fed would likely raise interest rates by just a quarter-point at its meeting next month.
"I'm inclined to propose and support a 25 basis point rate hike," he said.
The Dow was up nearly 550 points, or 1.6%, in late morning trading. The S&P 500 rose 1.5% and the Nasdaq gained about 1%.
Investors had been worried that the Fed might look to raise rates more aggressively due to inflation concerns, especially as oil prices have soared due to Russia's invasion of Ukraine. Stocks plunged Tuesday.
But Powell allayed those fears Wednesday. And given how much we constantly hear about the market hating uncertainty, Wall Street seems thrilled to have more clarity about where rates are heading next.
4 hr 55 min ago
Powell puts inflation in perspective
From CNN Business' Anneken Tappe
Inflation has unsurprisingly taken center stage at a House Financial Services hearing this morning.
As of January, multiple measures of inflation were at their highest levels since the early 1980s.
That's indeed "the appropriate historical reference for what we're trying not to replicate," Federal Reserve Chairman Jerome Powell told lawmakers.
Once the Fed has raised interest rates, demand will moderate over time as the higher rates get into the economy, said Powell.
"Inflation is too high […] and we're working on it," he said. "By the way, it's too high around the world. It's just higher in the United States because our economy is stronger"
5 hr 25 min ago
Powell wants a quarter-percentage-point hike
From CNN Business' Anneken Tappe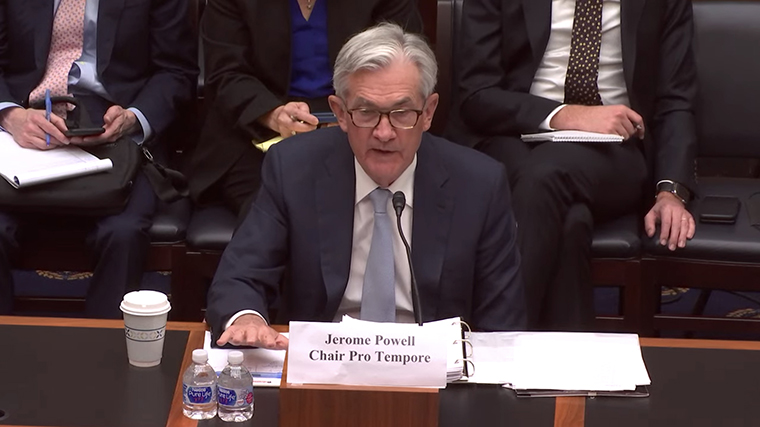 Many Federal Reserve officials have opined on where they think monetary policy should go this spring. At today's hearing, Chairman Jerome Powell was pushed to discuss his own views about the March meeting that takes place in two weeks.
"I'm inclined to propose a 25 basis point rate hike," Powell said in response to a question from Representative Patrick McHenry.
"Here's how I'm thinking about the March meeting," he added: The labor market is tight and inflation is running above demand. Until the Russian invasion of Ukraine, the committee was set to raise the policy rate in what would be the first of a series of increases.
"The question now really is, how the situation in Ukraine […] has changed that," Powell said. "The economic effects of these events are highly uncertain"
5 hr 30 min ago
Russian ETFs in the US fall. Again.
From CNN Business' Paul R. La Monica
The Moscow stock market exchange remains closed and shares of several big Russian companies that trade in the United States are halted Wednesday.
But two exchange-traded funds in the US that own leading Russian stocks — such as oil companies Gazprom and Lukoil, mining company Norilsk Nickel, financial firm Sberbank and search engine Yandex — are still trading and they're getting annihilated.
The Van Eck Russia ETF (RSX) and iShares MSCI Russia ETF (ERUS) were halted several times Wednesday morning in volatile trading. But both funds have plunged about 60% in just the past five days and are down around 70% so far this year.
Once the Moscow Exchange does reopen, the Russian-listed shares of these and other companies may resume their sharp slide at home. The Moscow Exchange has plummeted about 40% in 2022,
5 hr 42 min ago
Powell's testimony gets under way
From CNN Business' Anneken Tappe
Federal Reserve Chairman Jerome Powell's semiannual testimony before Congress has gotten under way in Washington.
Powell is sitting before the House Financial Services Committee today. Judging by the opening statements, inflation, Ukraine and the economic fallout from Russia's invasion, as well as cryptocurrencies will be the prominent themes of the session.
6 hr 33 min ago
Stocks set to rebound despite surging oil prices
From CNN Business' Paul R. La Monica
6 hr 35 min ago
Powell says rate hike is still coming, but notes 'highly uncertain' impact of Ukraine invasion
From CNN Business' Anneken Tappe
The time of ultra-low interest rates has come to an end. That's what Federal Reserve Chairman Jerome Powell will tell lawmakers in his semiannual testimony on Wednesday and Thursday.
"Our monetary policy has been adapting to the evolving economic environment," Powell will say, according to prepared remarks. "We have phased out our net asset purchases. With inflation well above 2% and a strong labor market, we expect it will be appropriate to raise the target range for the federal funds rate at our meeting later this month."
This is in line with the Fed's previous guidance. At the January policy meeting, Powell first hinted at a potential interest rate increase in the spring.
Market expectations for a quarter-percentage-point hike are above 90%, according to the CME FedWatch tool.