U.S. Marines are now barred from traveling to Ukraine and two neighboring countries, while those going on official or personal travel in Europe must now get prior clearance for their trip, the service said Thursday.
"Due to the ongoing armed conflict in Ukraine, Marines are prohibited from travel to Ukraine, Belarus, and Moldova," the Corps said.
The directive also said Marines and other military personnel attached to Marine units who are going on vacation or official trips anywhere in Europe must submit the travel clearance request to the Aircraft and Personnel Clearance System, effective immediately.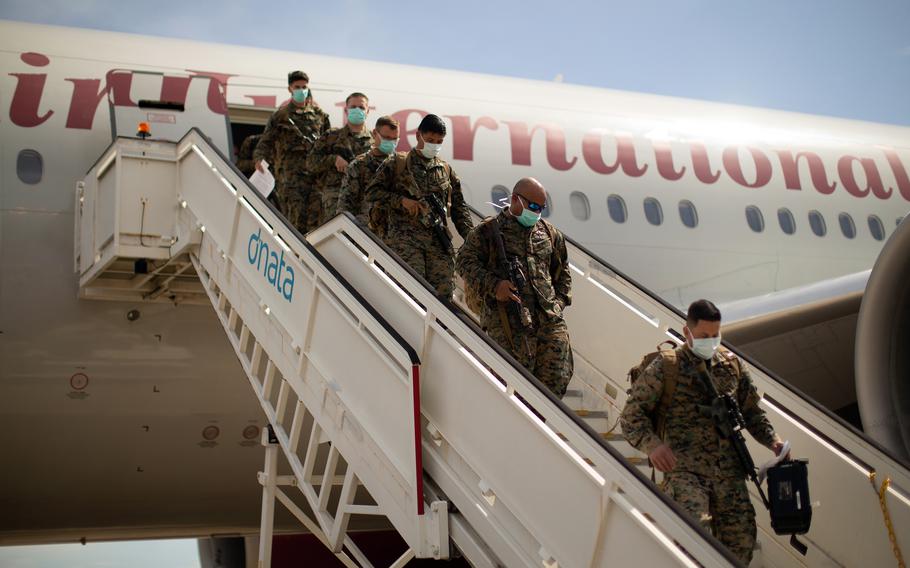 Marines with the Command Element, 5th Marine Regiment, Marine Rotational Force Darwin arrive at Royal Australian Air Force Base Darwin, Australia, March 12, 2022. U.S. Marines are now barred from traveling to Ukraine and two neighboring countries, while those going on official or personal travel in Europe must now get prior clearance for their trip. (Cedar Barnes/U.S. Marine Corps)