The REDMAGIC 7 has been officially confirmed to be released on February 17th, and ahead of the big day, REDMAGIC has been quite busy dropping new clues of what to expect from the gaming phone. The latest teaser reveals that the device comes with a built-in independent gaming chip called Red Core 1.
REDMAGIC says that the chip was developed jointly with Awinic and JD Esports. Awinic is a Shanghai-based company that specialized in high-quality, high-performance analog, digital-analog mixed-signal, RF, and IC for mobile phones, AI, IoT, and the like.
The chip allows handles a number of gaming-specific hardware features present on the REDMAGIC 7, and these have been described below.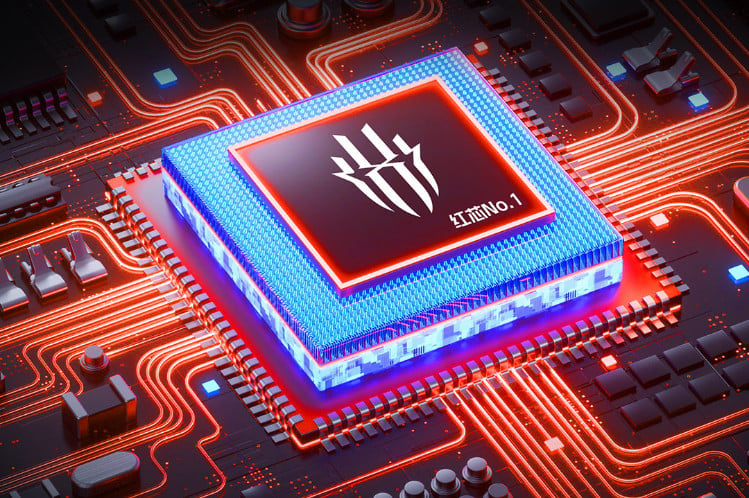 Shoulder key enhancements: The Red Core 1 helps the shoulder keys achieve millisecond-level touch response, rich custom settings, one-key implementation of complex operations, five-channel high-performance IC, 500Hz touch sampling rate, and "algorithm optimization."
Haptics enhancements: Haptics are also enhanced by the dedicated chip, allowing response speed from the dual X-axis linear vibration motor to go as low as 1ms, and increasing vibration intensity by 160%.
Speaker enhancements: High and low-frequency sound output from the speakers is enhanced along with the bass. REDMAGIC says that the chip will help smartly optimize the speakers per the gaming scenario.
RGB lighting enhancements: Last but not least, the Red Core 1 also handles the ambient RGB lights on the rear of the REDMAGIC 7, intelligently choosing between 16.8 million lighting effects per the gaming scene.
The REDMAGIC 7 is equipped with the Snapdragon 8 Gen 1 processor, uses a 6.8-inch OLED screen, and supports off-screen fingerprint recognition. Its battery is sized 5,000mAh and supports 135W fast charging.

RELATED: