Editor's Note: We took a look at the stories that made the news in 2021 and narrowed down our picks for the Top 10 to include stories that captured the most attention or affected the most readers throughout the year.
We invite you to follow along with the news of the day in 2022 through our print and digital outlets: The printed edition of the Corsicana Daily Sun; our web presence at www.corsicanadailysun.com; our Facebook page at www.facebook.com/corsicanadailysun; and our Twitter feed, found @TheDailySun.
Best wishes for a happy and successful 2022 from the staff and management of the Daily Sun.
Now, in the order, our picks for the Top 10 Local Stories of 2021:
1. Winter storm Uri ravages Texas, shuts down power grids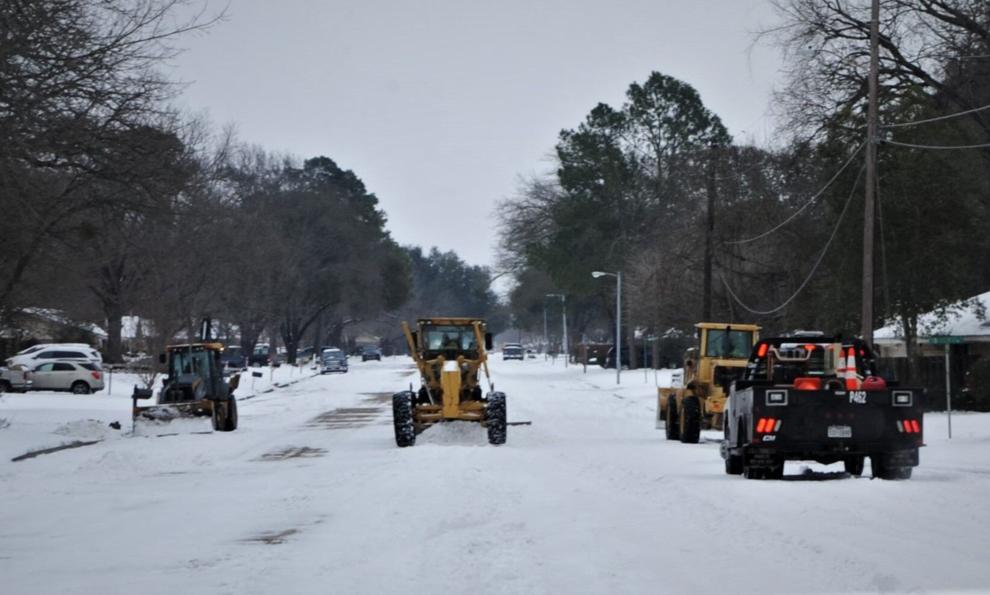 A winter storm dropping snow and ice also sent temperatures plunging across the southern plains Feb. 13 through 17, 2021, prompting a power emergency in Texas a day after conditions canceled flights and impacted traffic across large swaths of the United States.
Rotating power outages were initiated by the Electric Reliability Council of Texas, meaning hundreds of thousands went without electricity as temperatures fell into the teens near Dallas and 20s around Houston.
Corsicana residents came together and First Baptist Church, God's Holy Temple COGIC and the Corsicana Public Library opened as warming shelters offering hot meals and electricity to anyone in need.
2. County medical director succumbs to COVID complications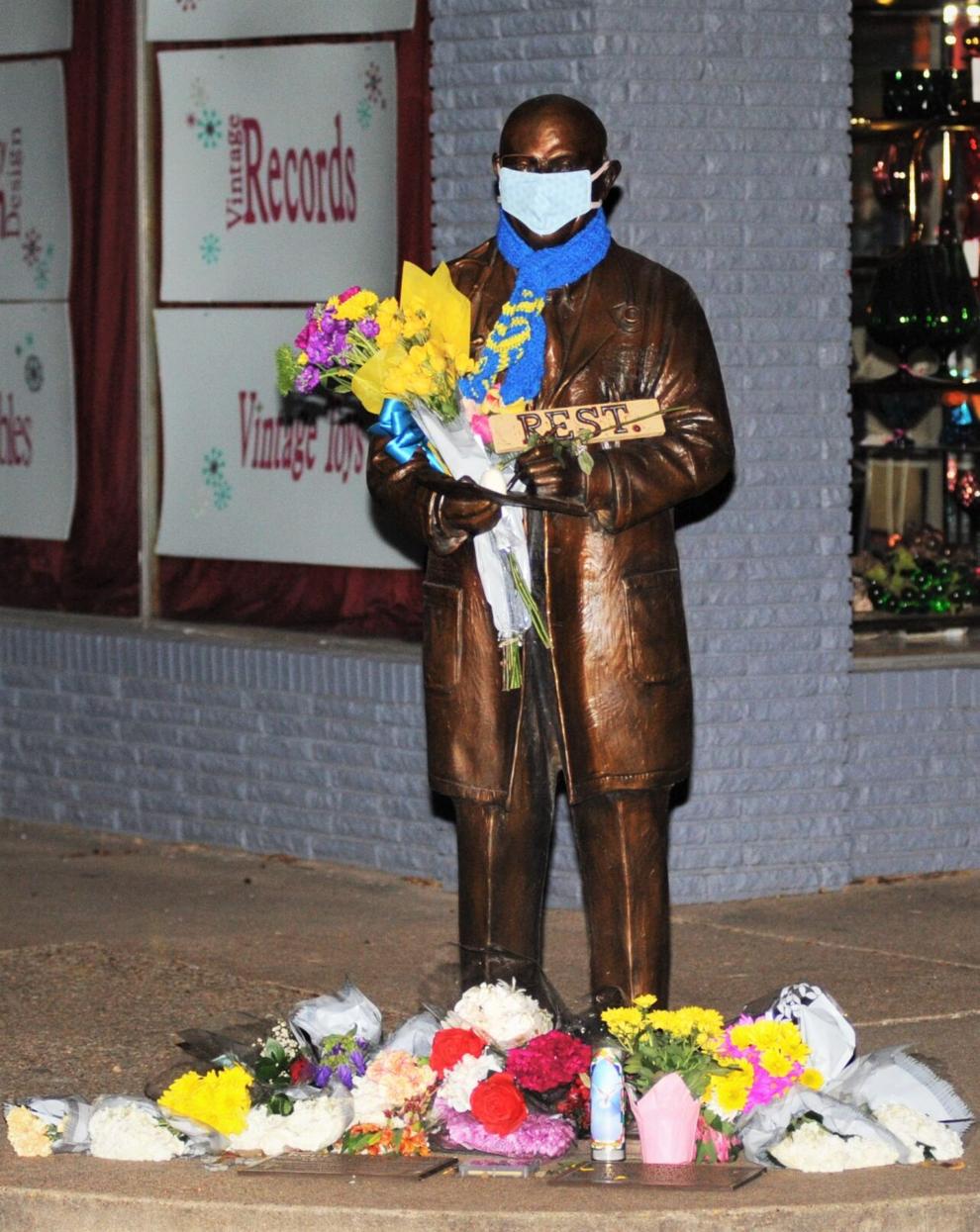 Corsicana and Navarro County lost its biggest crusader against the pandemic, to the disease he fought so hard to contain.
Navarro County Health Director and Corsicana ISD School Board President Dr. Kent Rogers passed away from COVID-19 complications Jan. 30, 2021.
"Dr. Rogers has been at the forefront of the fight against COVID-19 here in Navarro County as our Local Health Authority," The Navarro County Office of Emergency Management stated. "His leadership and key stakeholder knowledge have been invaluable as we have navigated this this entire pandemic.
Friends, colleagues and community members posted tributes to social media and the bronze statue of Dr. Rogers in downtown Corsicana became a makeshift memorial where residents lit candles and laid flowers at its feet.
3. Navarro County vaccinates thousands for COVID-19 
As of the end of March, 2021, Texas providers gave 10 million doses of the COVID-19 vaccine, with more than three million Texans now fully vaccinated. The Department of State Health Services estimates 11,837 Navarro County's eligible residents have had at least one dose and 6,910 are fully vaccinated.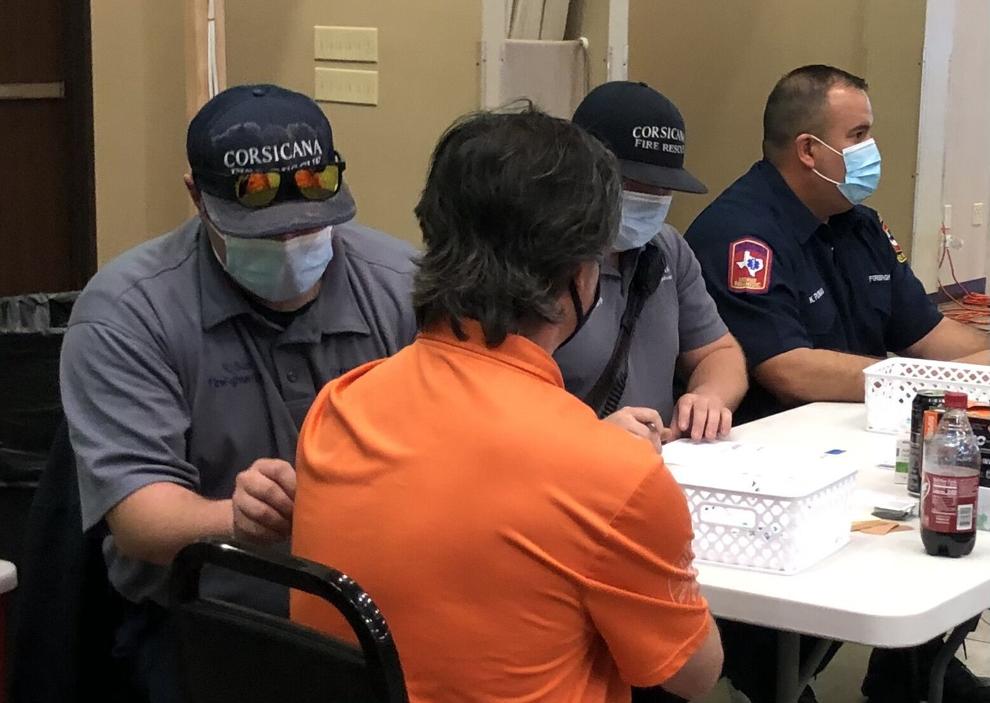 The state estimates 38,360 of the county's residents are 16 and older, meaning 18% of those eligible to receive the vaccine are now fully vaccinated against the virus.
Since January, the Corsicana-Navarro County Public Health Department's vaccination hub has given about 18,000 first and second doses, averaging more than 1,000 vaccinations a day.
Nurses, paramedics, firefighters, police, and other volunteers dedicated countless hours to giving vaccinations, manning the call center and registration website, and organizing hub operations.
4. TxDOT opens Hwy 31 relief route to traffic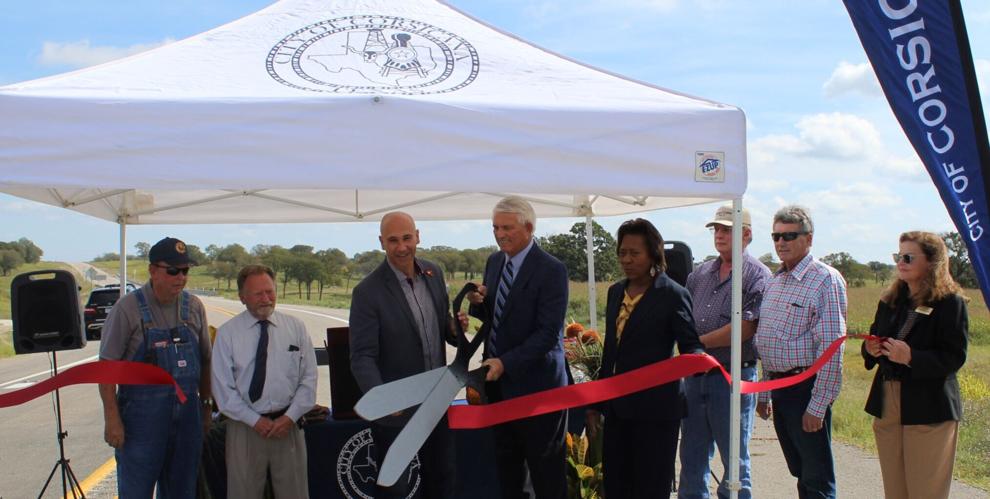 Civic and business leaders and gathered Oct. 20, 2021 to celebrate a long-awaited and much-anticipated project's completion, the State Highway 31 relief route.
The project aims to reduce congestion on Highway 31 through Corsicana by offering a new relief route along the southern, outer edge of Corsicana from three miles east of Interstate Highway 45 and three miles west of FM 2555.
The new route will offer an alternative for more than 4,000 trucks that travel through Corsicana daily. An 18-mile long, two-lane rural arterial roadway with seven crossings was put in place.
The project has been in the planning for over three decades and when fully completed, will have 26 bridges. Three of those will go over rail lines and the I-45 and Hwy 31 interchange.
5. Community mourns Constable Ballard
Navarro County Pct. 2 Constable and longtime Sheriff's Deputy Raychaun Ballard passed away Aug. 14, 2021 after a brief illness. He was 46 years old.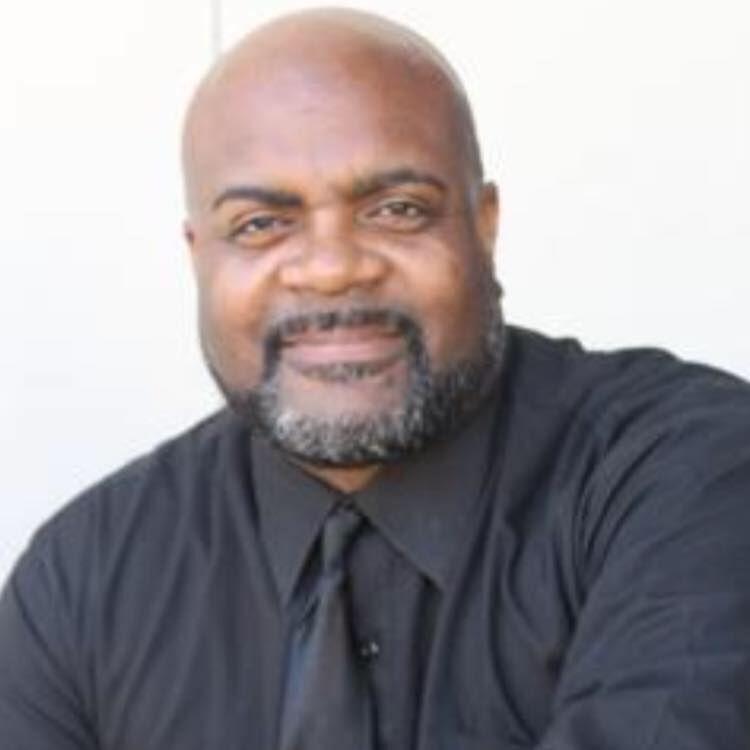 His death came as a surprise to many, as he and his wife Samara took the top prize July 24 at Navarro College's "Dancing for Our Stars" scholarship fundraiser. The impact Ballard made on the community was evident as social media was flooded with condolences.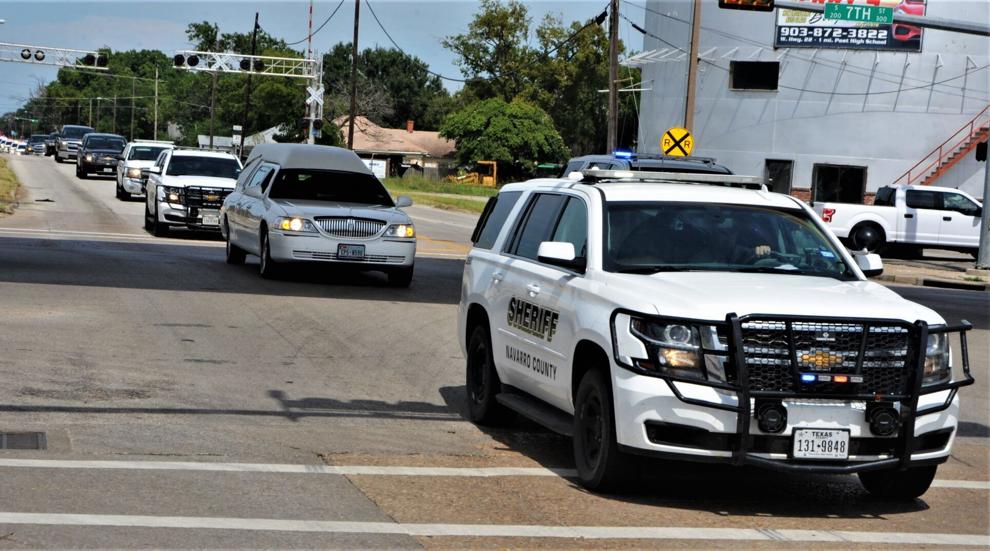 The Navarro County Republican Pct. 2 Committee nominated Ballard in August 2020 as their candidate for Constable Pct. 2 on the Nov. 3 General Election ballot, following the death of Constable-elect Charles Paul.
Navarro County Commissioners approved the appointment of Ballard to the position and he was sworn in May 24, 2021.
6. Corsicana says goodbye to beloved fire chief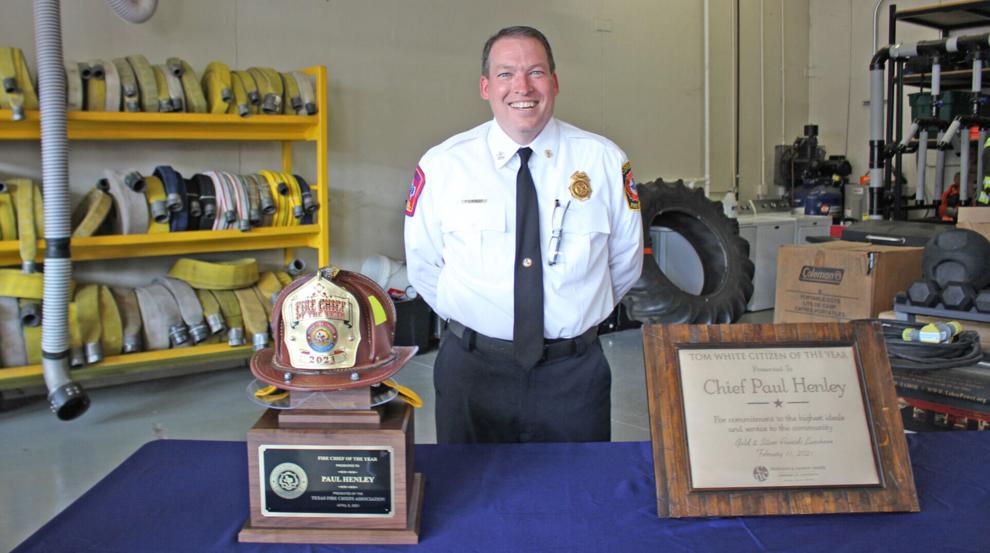 The year 2020 was unprecedented with an unexpected global pandemic that put the world on hold, except for essential and front line workers. Those who risked their lives to save countless others proved to be the real heroes of the year.
Thanks to a group, including but not limited to, Navarro County Office of Emergency Management Coordinator Eric Meyers and the late Dr. Kent Rogers, Corsicana Fire Chief Paul Henley led the charge against the disease and showed the people of Navarro and surrounding counties what it takes to fight back against a deadly virus, and how to do so with poise and a selfless attitude.
In 2021, Henley was named the Texas Fire Chief's Association Chief of the Year and the Corsicana and Navarro County Chamber of Commerce's Tom White Citizen of the Year award. Explore Corsicana Magazine named him its Person of the Year.
Corsicana Fire Chief Paul Henley announced his resignation effective Oct. 15, to accept a position with the Town of Flower Mound. He served the City of Corsicana and Navarro County for three and a half years.
7. Grand jury room dedication, disc golf tournament honor former DA Thompson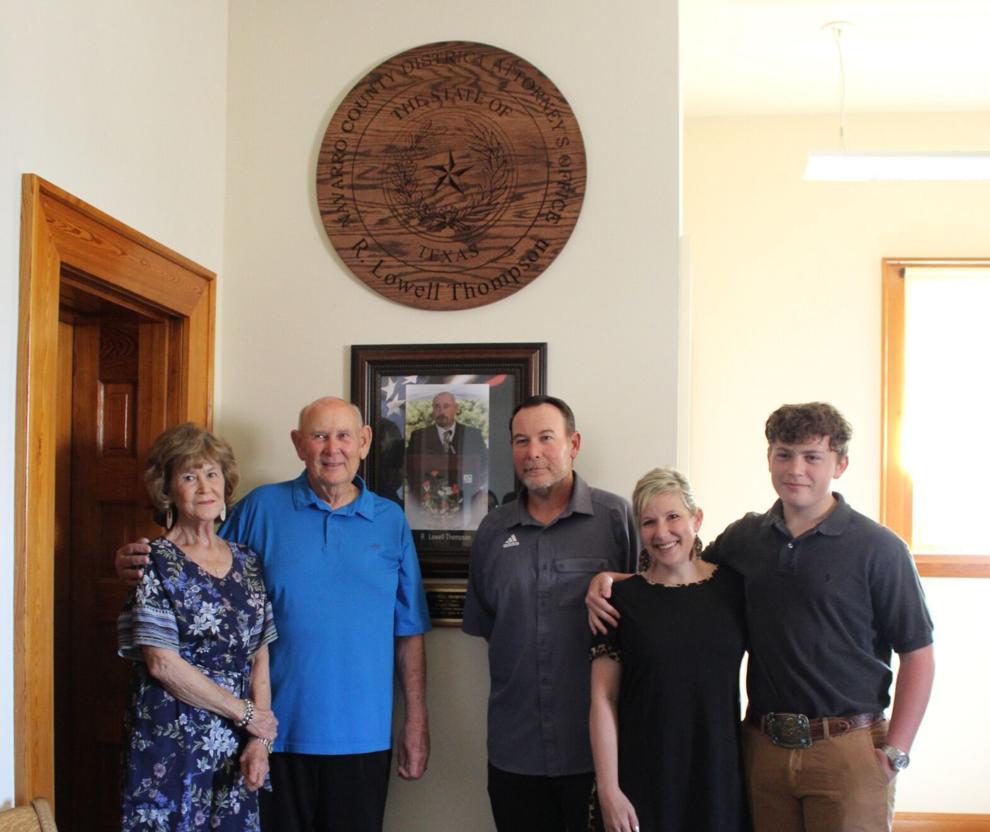 Over two and a half years since former District Attorney R. Lowell Thompson passed away, his memory continues to influence those he touched. Through his work as District Attorney, Lions Club member, board member at Child Advocacy Center and as a volunteer for numerous charitable events and organizations, Thompson left a lasting legacy in Navarro County.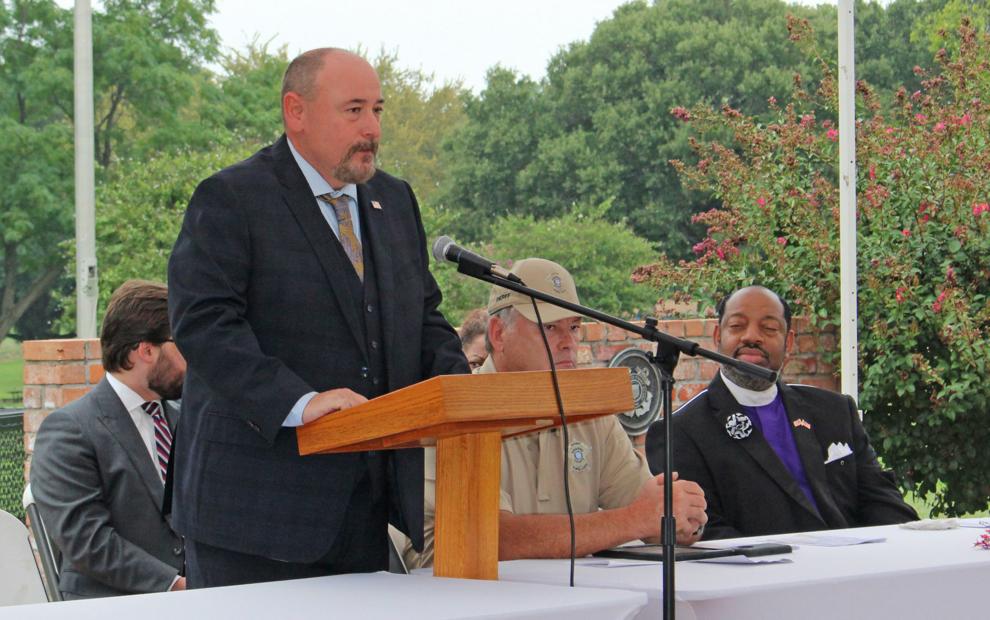 Two events in 2021, including a dedication and naming of the grand jury room at the Navarro County Courthouse and a Lions Club Memorial Disc Golf Tournament at Fullerton-Garrity Park, honored the man who will always be remembered as a dedicated father, husband, son, brother and true community servant.
Current Navarro County Criminal District Attorney Will Thompson said he has been working on naming the grand jury room after Thompson for a while, but a recent green light from the Commissioner's Court made it happen.
8. Navarro nursing program moves toward BSN accreditation
Representatives from Navarro College and Texas legislators attended a signing ceremony July 19, 2021, for House Bill 885. Gov. Greg Abbott signed the bill in June, and it took effect immediately.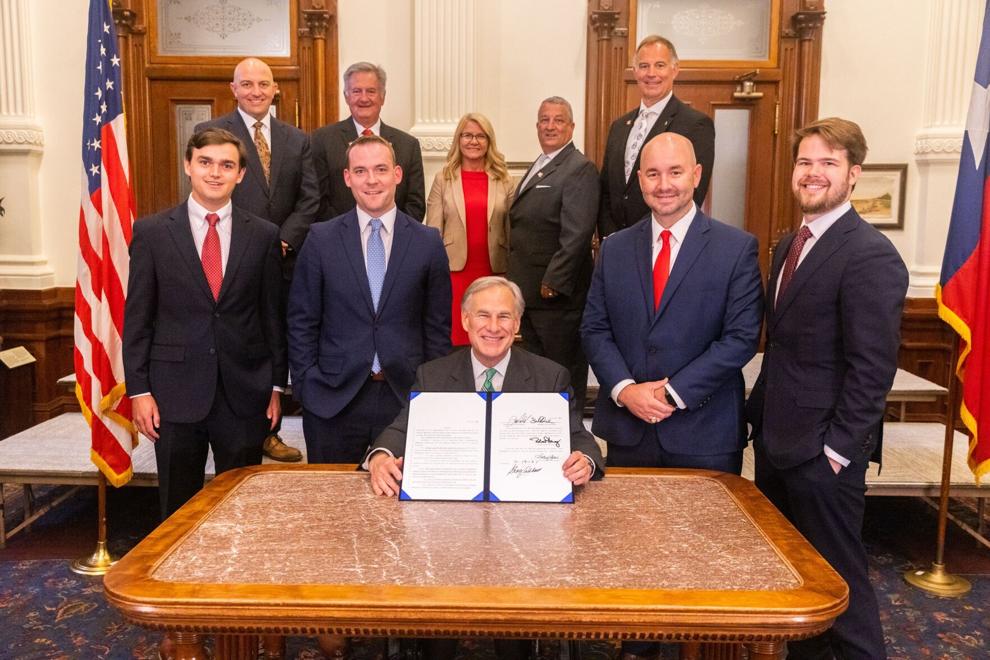 The legislation allows the Bachelor of Science in Nursing degree program to begin the next steps of accreditation. The first classes are expected to begin the fall semester of 2023, with the first graduates occurring in August of 2024.
9. City joins effort for G.W. Jackson Legacy Park
Corsicana City Council members voted unanimously to approve the city's participation in the construction of the G.W. Jackson Legacy Park, located at the corner of MLK Blvd. and South Fifth St.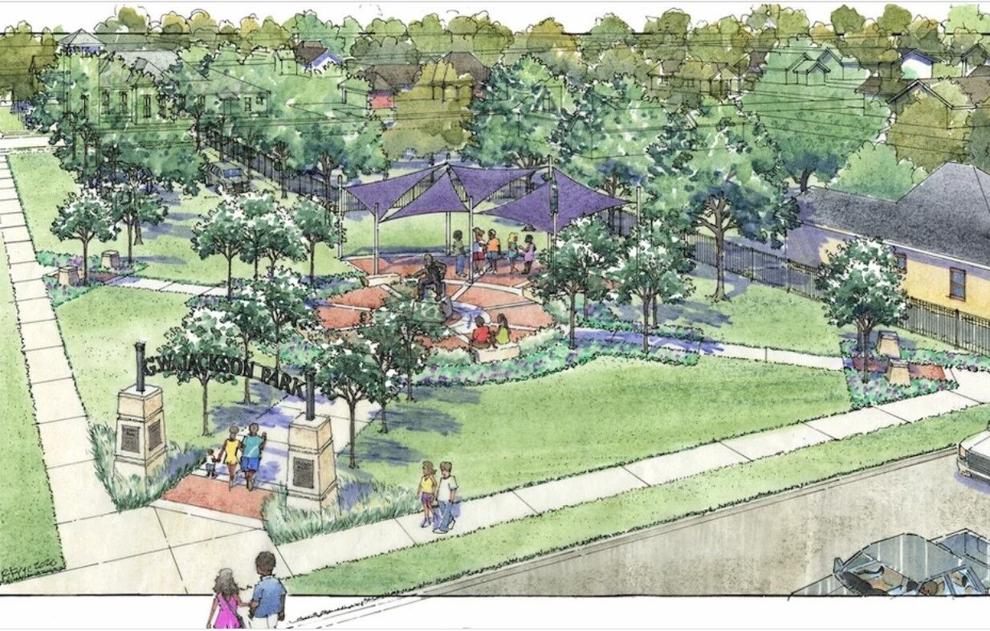 The city agreed to assist in the construction of the park and will manage it when completed, after The G.W. Jackson Multicultural Society raises the necessary funds.
The corner lot is approximately a half an acre. The city estimates maintenance could run between $8,000 to $12,000 annually, depending on landscaping, upkeep and other associated costs.
10. Television travel host tours Corsicana for 'Day Tripper' episode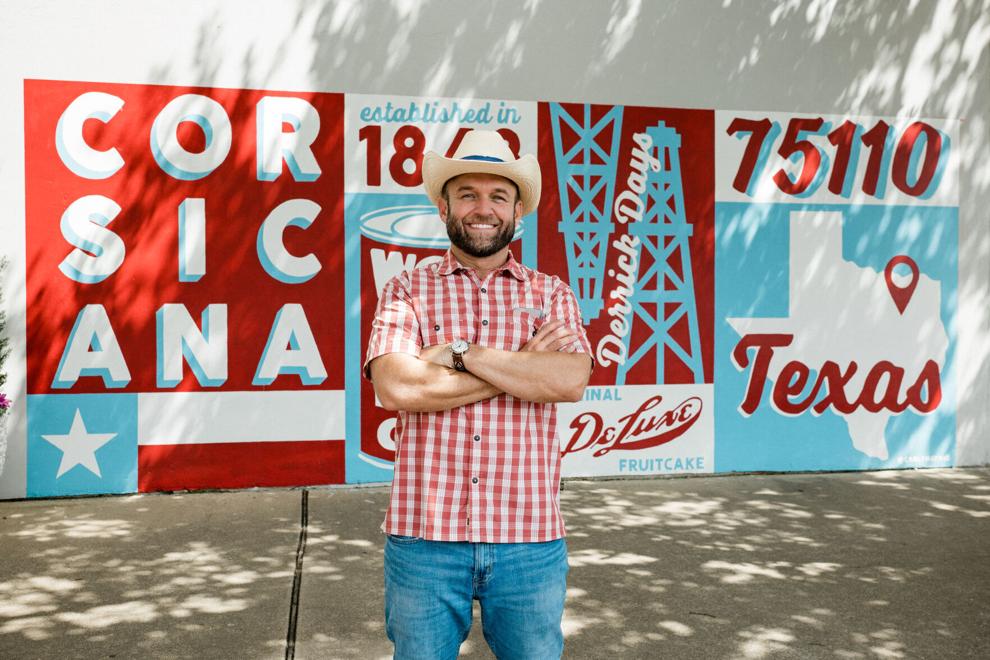 For over a dozen seasons Chet Garner has hosted his Texas travel show, The Daytripper on PBS. He estimates he has covered more than 150,000 miles of road and devoured over 1,000 pounds of Texas barbecue.
Garner visited Corsicana in July 2021 and explored some well-known landmarks and encountered a few surprises along the way.
The episode aired Saturday, Oct. 23 on PBS KERA Dallas channel 13 and streaming on the PBS app. Corsicana Main Street Director Amy Tidwell said the city experienced a bump in tourism following the episode and increased foot traffic downtown.